Vinyl is among the best materials in the world for providing thermal efficiency in your home.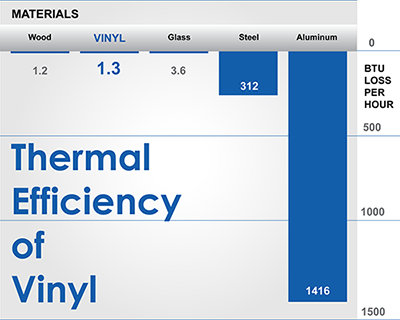 Not all vinyl windows are created equal. The type of vinyl used in the window has a direct effect on the quality of the product.>
Some vinyl windows are made out of a compound known as polyvinyl chloride, or PVC. PVC typically has additives called plasticizers that can make the vinyl itself very dense and brittle, thus making the final product susceptible to cracking and the effects of ultra-violet light. This is not exactly the type of product most people would want in their home.
However, there is an alternative: Unplasticized-polyvinyl chloride, or uPVC. With this compound, no plasticizers are added. Instead, other additives are mixed with the compound to provide protection from weathering, impact strength, and aid in the processing of the material. The final product is stronger, longer lasting, and will fight the effects of Ultra-Violet light. Walsh is proud to offer several lines of windows using uPVC. Over the years, we have come to enjoy the benefits of offering these products, and we think you will too.
Walsh Building Products windows incorporate the latest technology to offer you a lifetime of standard year-round savings and weathertight thermal performance.
EnerEDGE® Spacers are pre-desiccated, ready-to-apply, cellular silicone warm-edge spacer that is suitable for a wide range of insulating glass constructions in fenestration applications.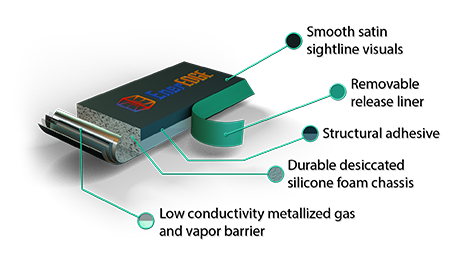 EnerEDGE basic uses:


EnerEDGE spacer is inset and applied to a glass lite's perimeter to enable fabrication of dual and triple-glazed IG units in conjunction with a quality applied perimeter sealant.


EnerEDGE Pro's increased height of 1/4" (6.35 mm) makes it ideal for very heavy lites of glass.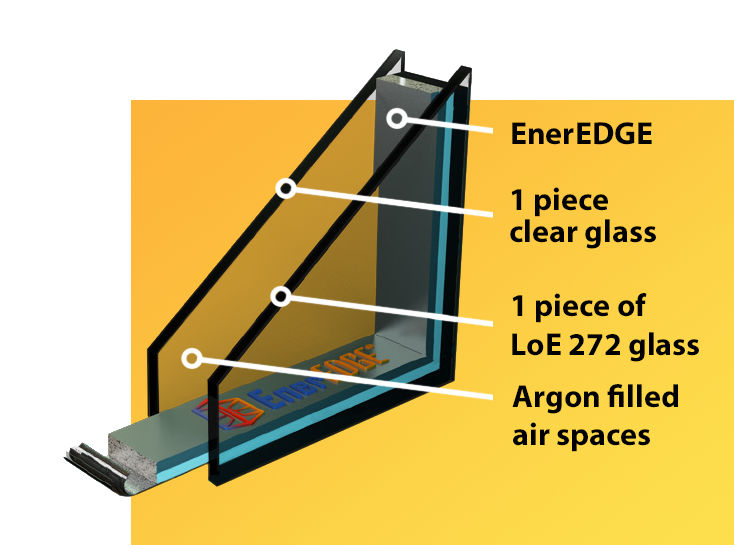 Thermal Package 1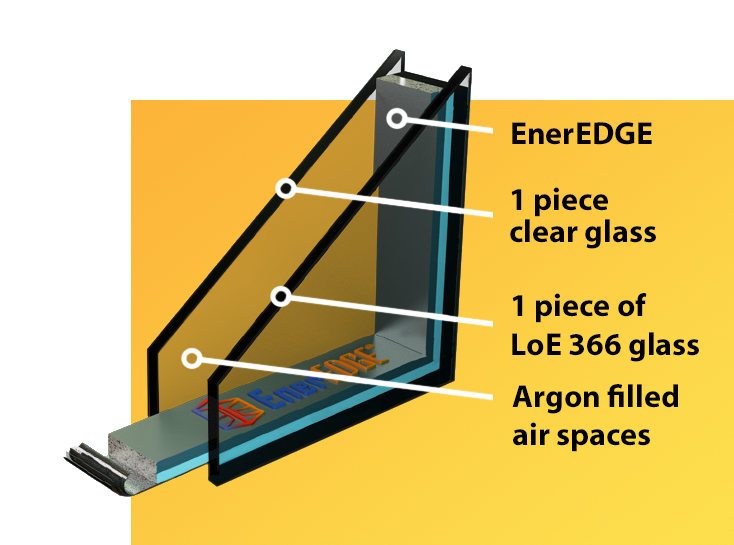 Thermal Package 2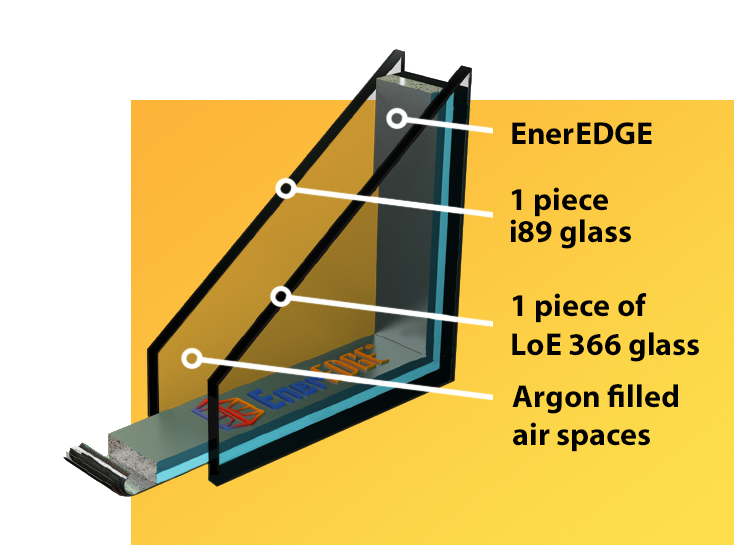 Thermal Package 3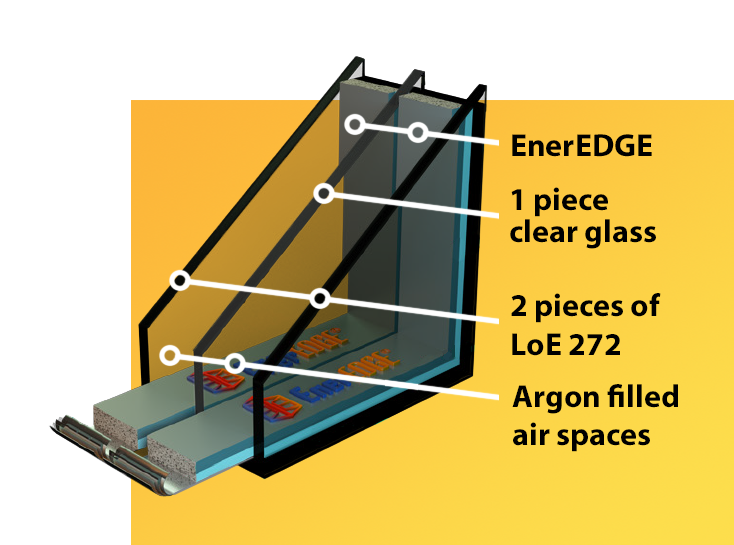 Thermal Package 4
Cardinal Low E cubed 366 glass
One of the highest performing glasses available.
23% better U-value for lower heating costs in winter*.
38% less solar heat gain for less cooling costs in summer*.
Cuts transmission of damaging UV rays into the house by 95%.
During the cold weather, the insulating effect of your windows has a direct impact on how your rooms feel. The better insulated the window glass, the warmer your room will feel.